Dua For Good Life Partner
Everyone needs a life partner to spend the rest of their life with them. A life partner not only shares life with you but also divides your pain and multiplies your happiness. Some people are lucky to have found their soul mate, but for those who are feeling alone and sad because they haven't found their soul mate, we recommend this dua for a good life partner.
These Islamic duas for getting good life partners are very powerful and tested duas that have been used by a lot of people to find their soulmates. You are not doing anything wrong if you want to find a soul mate through dua. Allah has given us all the solutions for all kinds of problems in life. We should always remember to be grateful to him for that. If you wish to perform, the dua for a good life partner, you can follow the ritual given below:
Take a bath and wear fresh clothes.

Perform this dua at Tahajjud time and begin to recite Surah Kausar once.
Recite Durood Shareef five times.
Now recite this dua to find your soul mate, "Inn Allah Yusmiuu Manyashhaauu" 100 times.
Recite Surah Al Kausar once again right after reciting this dua.
Recite this dua 21 times and pray to Allah to bestow his blessings on you.
Inshallah, you will get the desired results in 21 days. This is a very effective dua for a good life partner that you can perform at the ease of your home. If you have any doubts or queries, you can consult our maulana Ji for assistance. He will be happy to serve you and will teach you how to read this dua for soulmate.
Also Read: dua for good spouse from Quran 
Dua To Find Love
We also have a powerful Islamic dua to meet your soulmate to marry that you can recite at any time of the day along with the dua to find your soul mate which is given above. This dua to find love will help you to speed up the process of finding your life partner.
رَبَّنَا هَبْ لَنَا مِنْ أَزْوَاجِنَا وَذُرِّيَّاتِنَا قُرَّةَ أَعْيُنٍ وَاجْعَلْنَا لِلْمُتَّقِينَ إِمَاماً
"Our Lord! Grant unto us spouses and offspring who will be the comfort of our eyes, and give us (the grace) to lead the righteous." (Sura al-Furqan 25:74)
رَبِّ إِنِّي لِمَا أَنزَلْتَ إِلَيَّ مِنْ خَيْرٍ فَقِيرٌ
"My lord, I am in absolute need of the good You send me." (Sura al-Qasas 28:24)
Insha Allah, you will find true love that will last forever very soon. Consult our Islamic scholar for the dua to find true love anytime.
IMPORTANT THINGS ABOUT PERFORMING DUAS AND WAZIFAS
Dua To Find Your SoulMate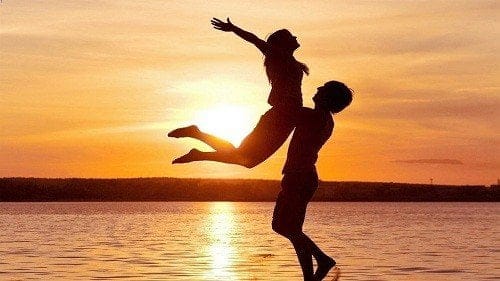 These are the supplications that you can recite any time of the day and ask Allah SWT to find a suitable life partner for you. The Islamic duas for finding somebody to get married to are very powerful and effective.
It is important to keep in mind that when you are praying to Almighty Allah for your life partner. You must focus on the qualities you want in your life partner instead of asking for material things like a big house and a car, etc. Materialistic things will not help to make your marriage happy and successful.
It is completely fine to look for a life partner when you are young and unmarried, but it is equally important to not beat yourself up for this if you are not finding a good life partner. Fall in love with yourself and believe that you will find a good and genuine soul mate according to the will of Allah and on the Divine timing. Till then you can recite this dua to find your soul mate and find your peace. 
The powerful dua for good spouse is another helpful prayer for finding a good husband or good wife. Contact our molvi Saab if you have any questions or doubts about the dua to meet your soulmate. May Allah fulfill all your wishes and accept your dua for getting a good life partner!