Can Istikhara Dua Change The Person You Marry
Change The Person You Marry With Istikhara Dua
Istikhara is the procedure to seek goodness from Allah Talah in making a big decision of your life. When you recite the istikhara dua, it means you are involving Allah SubhanahuWa' Tala in this part of your life and you want the Almighty to guide you in choosing what's right for you. Marriage is one such decision in a person's life where he/ she certainly needs such assistance. But apart from it, can you change the person you marry with istikhara dua? Is it possible to change your marriage partner?
Well, if you perform istikhara and you seek negative results for your partner, then would you marry the guy/ girl even after knowing that he/ she is not right for you? Would you want to endanger your future with a boy or girl who is not suitable for you and the creator of the universe Himself has stopped you from proceeding on this path. Nooo!!! So, yes if you perform the istikhara dua with a pure heart and complete sincerity and you get the answer no, then you should literally change the person you marry with istikhara dua.
Can Marriage Qadr Be Changed
Do not go against the will of Allah, for it may bring nothing but destruction for you. It is said that qadr can only be changed by dua. And people say that there is nothing which can change qadr but dua. So, if you have a question that can marriage qadr be changed, then your answer is yes!!!! And, dua and your firm belief in Allah Subhanahu Wa' Tala and Holy Quran is the only way to do so. Dua benefits in the situations which have happened as well as which have not happened.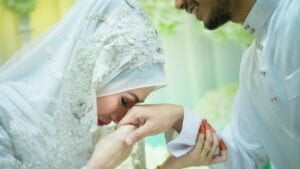 Though the absolute qadr doesn't change but the conditional ones change. So, if you pray to Allah Talah to change your marriage partner after you have performed istikhara. Then Insha Allah, it can be alter with efforts with the help of dua. You can find out the answer to can marriage qadr be changed in detail from our molvi sb. Explain him the situation of your marriage and find out the most effective dua to change your marriage qadr. Insha Allah, he will help you with the best possible solution.
Can Istikhara Dua Change What is Written
Often people wonder can istikhara dua change what is written. No, istikhara dua cannot change what is written. The dua will only inform you what's going to happen in the coming future regarding a specific thing. The dua doesn't have the power to change it. However, you have several dua and wazifa in Islam which can help you accomplish your desired hajat and pray from Allah Talah. Insha Allah, if you pray with complete dedication and devotion, you will be able to change your qadr related to marriage as well as other things.
Have firm faith in Allah SWT, His angels, His book, His messenger. Insha Allah, only good will come your way. Do not lose hope in dua for indeed the Almighty will bless you with it one day. To find out "can dua change istikhara", you can contact our Maulvi Sahab.